Kao Receives "Semi-Nadeshiko Brand" Designation as an Enterprise that Encourages Women's Success in Workplace
---
Kao Corporation was granted the "Semi-Nadeshiko Brand" designation by the Ministry of Economy, Trade and Industry of Japan (METI) and the Tokyo Stock Exchange (TSE), which recognises outstanding listed companies that encourage women to play active roles in the workplace.
The Japanese government has set measures to promote women's success in the workplace as a core growth strategy. To accelerate the initiatives, METI and TSE jointly select and publicise listed enterprises that are exceptional in providing women with opportunities for success in the workplace, including developing work environments in which women are able to further their careers, and grant them the "Nadeshiko Brand" and "Semi-Nadeshiko Brand" designations.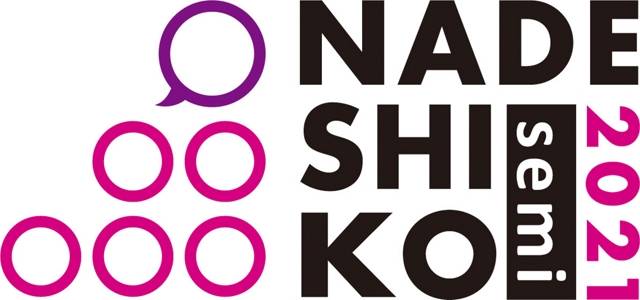 Outlines of Kao's activities
---
Based on the recognition that the dynamism generated by diversity supports business development, Kao promotes Diversity & Inclusion to realise an organisation in which each individual's diverse skills, experiences, personality and values are mutually accepted and mobilised to enhance the company's collective strength. Kao, as a group, has been working to build rewarding workplaces where each employee can leverage his or her full potential by fostering an understanding of diversity and an attitude of mutual respect.
Kao has worked to evaluate and promote women, and all employees, according to their motivation and abilities and regardless of personal attributes, in an effort to encourage an active role for each individual. This has led to expanded roles for diverse employees, and in particular, has helped Kao achieve a ratio of female managers of 19.2%*1 (Kao Group in Japan). Initiatives aimed at encouraging men to participate in childcare have included distributing pamphlets on taking childcare leave to male employees with newborn babies and their superiors and promoting their participation with their partners in seminars for employees returning from childcare leave, as well as efforts to create a workplace environment that makes it easier for men to take part in childcare. Thanks to these initiatives, the ratio of men taking childcare leave has risen to 42.2%*1 (Kao Corporation). In addition, to promote diverse, flexible work styles, Kao has put in place a flextime system with no core hours, a system for taking paid leave by the hour, systems for shortened work hours and sabbaticals that enable employees to balance work with family responsibilities like child and elder care, as well as work-from-home systems. More employees are now taking advantage of these offerings. Kao also continues its efforts to encourage employees to take leave, and through its efforts to promote more balanced work styles, has achieved a paid vacation time usage rate of 75.8%*2 (Kao Group in Japan).
The selection of Kao to receive the "Semi-Nadeshiko Brand" designation was based on comprehensive evaluation of both Kao's Diversity & Inclusion measures and the company's financial performance, etc.
The Kao Group established its ESG strategy, the Kirei Lifestyle Plan, in April 2019. One of its priority actions is achieving "inclusive and diverse workplaces." Kao will continue striving to draw out the unlimited potential of every one of its employees and mobilize this dynamism for the maximum benefit of its organization. In addition, Kao is committed to implementing its unique ESG activities on a global level for the wholehearted satisfaction and enrichment of the lives of people worldwide and to contribute to a sustainable society.
* 1 As of December 31, 2020
* 2 FY2020 (January–December 2020)
About Kao
---
Kao creates high-value-added products that enrich the lives of consumers around the world. Through its portfolio of over 20 leading brands such as Attack, Bioré, Goldwell, Jergens, John Frieda, Kanebo, Laurier, Merries, and Molton Brown, Kao is part of the everyday lives of people in Asia, Oceania, North America, and Europe. Combined with its chemical division, which contributes to a wide range of industries, Kao generates about 1,400 billion yen in annual sales. Kao employs about 33,000 people worldwide and has 130 years of history in innovation.