The Kao Corporation
Quality from Day One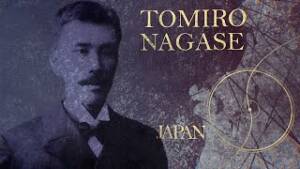 Tomiro Nagase founded the company in 1887 as a sundry goods dealer and then seized on an opportunity to produce high-quality soap. With a mission to enrich people's lives, the multinational company diversified in the relentless pursuit of providing quality products and services to consumers and industrial customers.
"Good fortune is given only to those who work
diligently and behave with integrity."
– Tomiro Nagase
A Family of Worldwide Brands
---
Kao relies on robust research and development to bring innovative and sustainable products and services to market. Kao products touch the lives of consumers and industries every day with many well-known brands.
Major Brands
Cosmetics

Athletia
Curél
Est
Freeplus
Kanebo
KATE
Molton Brown
More

Skin and Hair Care

Asience
and and
Bioré
Blauné
Cape
Essential
Guhl
John Frieda
More

Salon
Human Health Care

Bub
ClearClean
DeepClean
Emollica
Merries
MegRhythm
More

Fabric and Home Care

Attack
Cucute
Ema
Family
Flair Fragrance
Magiclean
New Beads
More

Chemicals

NEWTLAC
TRASUTRA
KALCOL
FARMIN
Kao Collins
Kao Chimigraf
More
Innovations Supporting the Planet
---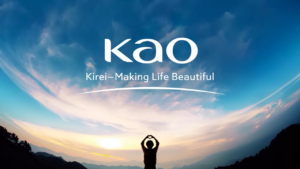 Research and Development focus on two objectives that drive innovation. Our global team of scientists and engineers collaborate to deliver solutions.
Product development research focuses on designing products and commercializing technologies to meet consumer and customer needs.
Fundamental research revolves around cutting-edge science and technology to identify mechanisms of phenomena in various materials.
At Kao Print, We are committed to ensuring a safe environment. Our sustainability efforts focus on Conservation, Community, and Corporate Culture.
Conservation – We create quality products that have minimal environmental impacts.
Community – Among our sustainability goals is to create a society where everyone can live life to the fullest.
Corporate Culture – Our corporate culture centres on our commitment to manufacture and deliver our products using the least amount of resources and ones that produce the least amount of carbon emissions.
Reducing Plastic in Packaging
---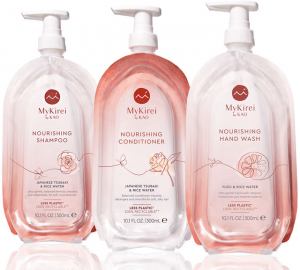 Real-world results from these pursuits support sustainability and the environmental impact of packaging production. Kao has introduced several new ways to reduce packaging plastics:
Reformulating products into high concentrations reduces plastic use for packaging by up to 40%.
Offering consumers more options to use refill packs.
Developing film-based packaging that eliminates the need for rigid plastic bottles.
Improving Ink Performance
---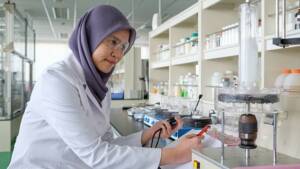 Our research has yielded custom ink formulations that achieve better results for our customers.
We leveraged the collective knowledge, skill, and research from all divisions to develop solutions that offer excellent results.

LUNAJET – The first water-based, pigmented inkjet ink for printing plastics and flexible films uses proprietary nanodispersion technology that increases pigment concentration for evenly coating non-porous materials.
SIGMA – The high-durability solvent-based ink for HP 45SI technology with a 12-hour decap time increases uptime, produces less waste, and reduces inkjet nozzle failure.
NEXXO – The ink supports the revolutionary Funai Zion TIJ cartridges with a 12mm throw distance, making it possible to inkjet print on curved surfaces
Delivering Wholehearted Satisfaction
---
Kao Collins remains committed to serving our customers and our planet. Central to this is our commitment to Yoki-Monozukuri. This philosophy shifts our perspective to that of our customers so that we strive for the wholehearted satisfaction and enrichment of the people's lives globally.
We define "Yoki-Monozukuri" as "a strong commitment by all members to provide products and brands of excellent value for consumer satisfaction."
The "Kao Way"
---
As our cornerstone, the "Kao Way" provides consistency to our business decisions. The Kao Way embodies our corporate philosophy and is the foundation of the business activities of the Kao Group. It serves as the guiding principle for all of our members, bringing together the growth of our company and our individual teams. The principle makes our work more rewarding and instills in us a sense of purpose.
Featured Inks
Talk to an expert
Our chemists and engineers partner with you to create optimum solutions.
Contact Us