Kao Collins Releases Sigma Solvent Ink with Industry-Leading Decap Time for HP 45si Systems
---
Kao Collins announced the launch of Sigma, a solvent ink for HP Specialty Printing System (SPS) 45si thermal inkjet technology. Our R&D team recognised that a short decap for solvent inks on the market wasted time and money. They set out to reduce the wiping and purging of nozzles, which slows production.
Sigma achieves fast curing without external heat sources and increases decap to at least four times that of other inks on the market. The aggressive solvent dries quickly on plastics. This sets Sigma apart.
Kristin Adams, Marketing Manager for Kao Collins said, "We saw how many solvent ink users struggled with the short decap. This ink changes everything and sets Kao Collins apart with Sigma."
Not only does Sigma deliver a much longer decap, lab testing also confirms a shelf life for individual cartridges of at least 12 months. With further testing, chemists at Kao Collins expect results showing an even longer shelf life.
Sigma is ideal for mailing and addressing industries along with packaging converters. The ink adheres to more substrates, including films such as BOPP, PE, PET and PP, foils, a variety of label materials, some metals, and many other non-porous materials.
This ink demonstrates Kao Collins's ongoing commitment to innovation based on the needs of our customers. Kao Collins believes customers, not chemists, should drive innovation in the inkjet industry.
Contact Kristin Adams at kadams@kaocollins.com for more information about the Sigma solvent inkjet ink.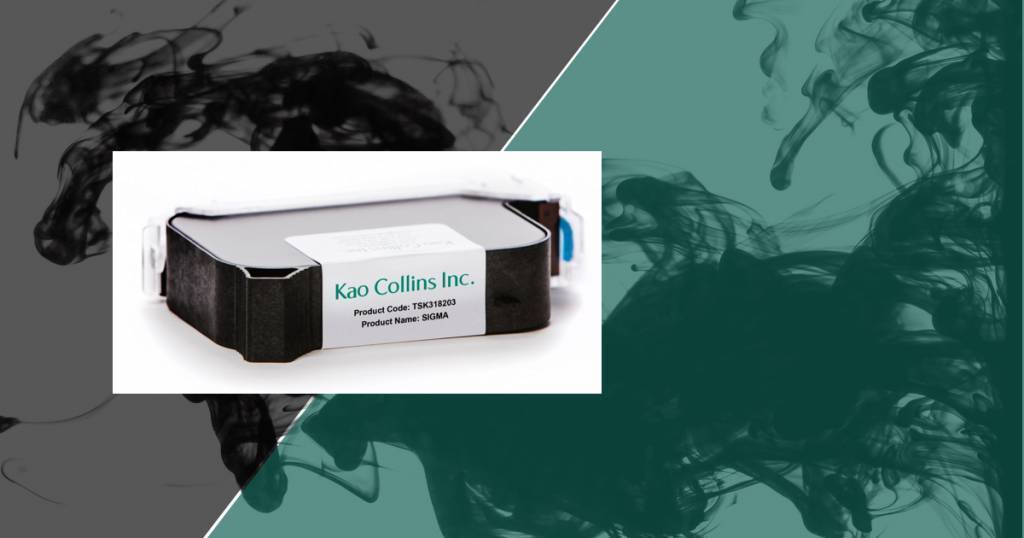 Sigma delivers high-performance results with richer blacks on more difficult substrates with a 12-month shelf life.